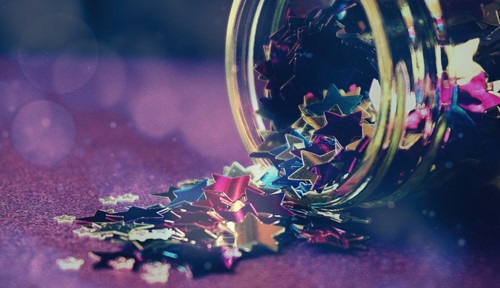 Having a room dedicated to crafting projects is many homeowners' dream. Keeping everything together in a dedicated space can boost creativity, productivity and peace of mind. Unfortunately, in craft rooms, the materials and supplies can quickly get out of hand. Having everything in one spot is only helpful if you can find what you need when you need it. If you're looking for some ways to organize your craft room, here are some ideas to help:
Use Glass Jars for Small Items
One of the simplest things you can do to organize your crafting supplies is make sure they are visible even when put away. While that might sound like a paradox, it's possible if you use translucent containers like glass jars. Glass mason jars are inexpensive and easy to find, which makes them a great tool for organization. Use jars to keep small items like buttons secure without risk of them spreading. You can also use glass jars for pencils, markers, paintbrushes and other larger tools.
For an even bigger boost to visual organization, try organizing craft supplies by color. This way you can take one look at the jar and know exactly what's inside without having to search for the color you need.
Set Up a Pegboard
Pegboards are extremely useful and customizable vertical storage solutions. You can buy them or DIY your own with a large drill bit and some plywood. Attach a pegboard to the wall, back of a door, inside of a cabinet or anywhere you can have things conveniently placed. Using pegs you can either hang or store items on miniature shelves. You can even attach spools for materials like string, ribbon or Washi tape. Hanging supplies from a pegboard is a great way to keep delicate and easily tangled items out of harm's way, as well.
Repurpose a Kitchen or Bar Cart for Mobile Storage
Bar carts are trendy and helpful furnishings in any room and their larger more utilitarian counterparts for general kitchen use are just as functional. The key advantage of a bar cart is that it's on wheels, giving you the ability to move it wherever you need. Imagine having a movable surface with built-in storage so whatever materials or project you need is readily available—or to move out of your way. A bar cart can be a great auxiliary surface to work on, but unlike a large desk or crafting table, you can stow it against a wall for better accessibility when you're finished.
Most bar carts come with multiple levels to hold liquor bottles and other drinking accessories. This can include hooks for hand-towels, baskets, shelves and more. Get creative and add your own attachments for even more storage capacity and flexibility in your craft room.
These are just a few ideas for organizing your crafting materials. The best part is that while these ideas provide the functionality you need, they can serve as decor at the same time. Try these storage hacks in your craft room or creative space and enjoy the dual benefit of aesthetic appeal and increased organization.